Pre-Prep Program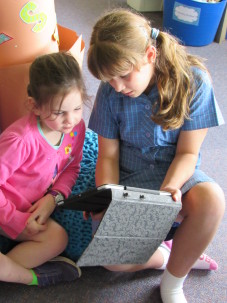 We offer a specially designed Pre-Prep program for our enrolled Prep students to attend in Term 4, before they start School. The program is 7 weeks long, and during this time students will learn letters, numbers and other skills in a fun and exciting learning environment. Our pre-prep program enables your child to spend quality time in our school with other children who will be in Foundation (Prep) the following year. The program helps them to develop familiarity and feel more confident within our school environment ensuring a smooth transition to school. Although the program is designed around students only attending half a day, there is the option of students staying all day if they wish.
The program also gives enrolled Prep students the opportunity to get to know their Senior buddy for the following year. The program also allows teachers to learn more about their students learning styles and needs prior to the beginning of the school year. During the program students are also introduced to the Perceptual Motor Program (PMP) which engages the students in movement activities that integrates perception and movement.
Our program also allows new students and their parents to familiarise themselves with the Nhill Lutheran School. This is a free transitional program offered by the School, in addition to the Kinder Orientation visits in Term 4.