Our History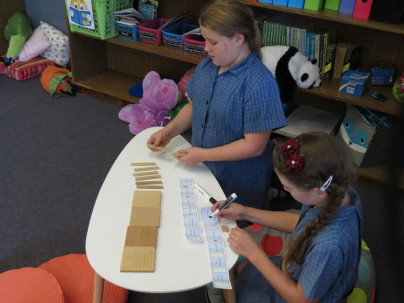 Nhill Lutheran School was established in 1977. On Wednesday 2nd February 1977, the school doors opened for the first time and it was blessed with an enrolment of 31 pupils: 10 boys and 21 girls. Later in the year two more pupils enrolled, making a total of 33 students in the first year. In 2020, we have an enrolment of 68 students.
 Staff
The present staff includes a Principal and 4 teachers.
Support staff members include a Pastor, a Performing Arts/Music teacher, a specialist Karen Language teacher and a Secretary. Music teachers visit the school to provide tuition in guitar, piano and keyboard.
School Facilities

The School has spacious, modern facilities, which include:
touch screen computers in every classroom

iPads for every students to use

large classrooms with the comfort of split system air conditioning

a Computer Room with up-to-date networked desktops, with Internet connection and wireless access points within the school

excellent resources for activities such as art and cooking

a new multi-purpose learning space for performing arts and indoor sports activities

a new library which is regularly restocked with new books

a place where parents can meet and socialise

spacious play areas including tennis courts, basketball and netball courts, football and cricket oval and an adventure playground conducive to creative co-operative play

a staff work and meeting room

outdoor covered areas for meals, BBQs and sheltered play

outdoor garden learning area

learning landscapes including chicken coop and lamb enclosure
The School, through its Council, Parents and Friends Association and Staff, is committed to provide a caring, supportive and exciting learning environment for students.
To view our Prospectus, please click on this link ~ Nhill Prospectus-Web
To view our 2019 Annual Report, please click on this link ~ Annual Report Nhill Lutheran School 2019
To view our Strategic Plan, please click on this link ~ Nhill Lutheran School Strategic Plan 2020-2024
To view our Child Protection Policy, please click on this link ~ Child Protection Policy